Headquartered in Mumbai, Bon Technologies (Mumbai) Private Limited an ISO 9001 : 2015 company provides superior Information Technology consulting services for managing all your IT based requirements. We extend our support to all the industries, serving both the domestic and international sectors. We bring a fresh and innovative approach to IT services, acting as a one stop solution provider for all your IT needs. Our goal is to exceed the expectations of every client by offering outstanding customer service, increased flexibility, and greater value, thus optimizing system functionality and improving operational efficiency of your company. Our associates are distinguished by their functional and technical expertise combined with their hands-on experience, thereby ensuring that our clients receive the most effective and professional service.
The Company is focused to reach leading position in Information Technology Infrastructure Management & Solution in Indian IT Industries & Related IT Project, Product, Solution, and Services Business.
Using our vast experience and expertise in the field of IT Services, we engage ourselves in every stage with our client's starting from planning their IT requirements to implementation of the same. We are available on-site at the client's locations, providing functional and technical support, and resolving all troubleshooting issues that arise when the client starts using the IT infrastructure.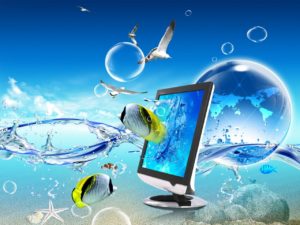 Our Process
Deciding on a perfect scalable IT infrastructure for an organisation is no easy task. Our technology experts are talented and experienced at what they do. They are committed to providing the right solution for our customers.
Our network consists of a strong and swift workforce to provide you with the best quality Services arrangement. These are the people who will make our customers feel secure. They will help us provide our patrons with good quality services pan India.
In order to meet the speedy service needs of clients, we maintain a wide network of associates spread all across strategic locations. Moreover, our functional and technical experience extends to interfacing with third-party supplier and service providers on behalf of our clients. We are continually expanding upon our knowledge and services to assist clients in the best possible ways.